Lacikonyha
Goulash with pasta
dried soup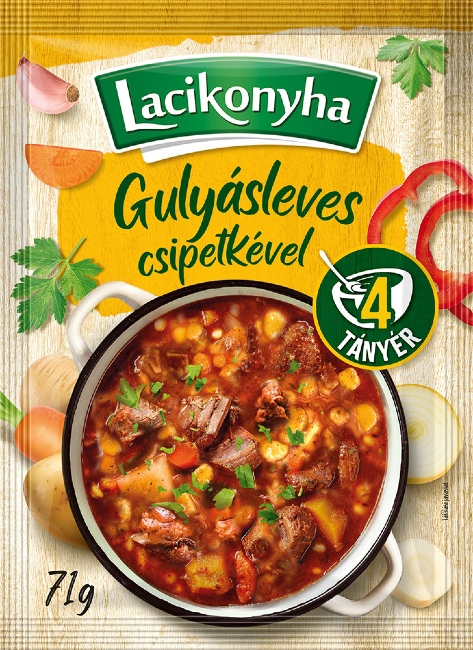 Did you know that Hungarian goulash soup has been a Hungarikum since 2017? Accordingly, we try to implement the popular Hungarian flavour in our own recipe.
An unique mixture of delicious beef, potatoes, carrots, red onion, sweet paprika, garlic and other vegetables and spices makes our soup really tasty.
Our recipe contains no preservatives and serves 4 plates.
weight: 71 g
Do you know, that…
If you want to enrich this dish, add boiled white or red beans, drained at the end of the cooking time, to the soup.
How to use
Mix the contents of the bag in 1 litre of boiling water. Bring to a boil again, then cook on low heat for 10 minutes, stirring occasionally. Let rest for 10 minutes, then serve.