Bouillon
Broth soup
dried bouillon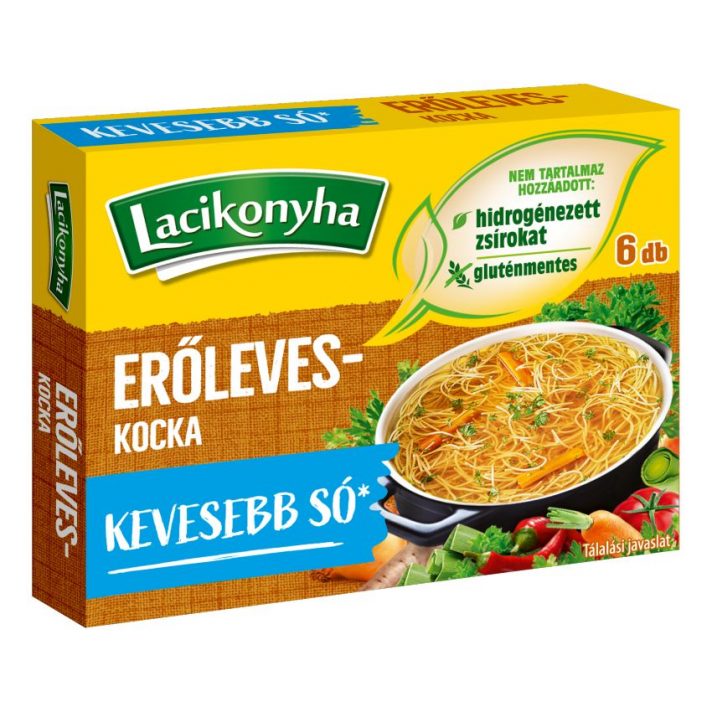 Are you looking for a quick and easy solution for seasoning soups or broth? Try our bouillon cube, which provides a beautiful colour and homemade flavours. It is also suitable for flavouring cream soups, vegetables and other side dishes.
Our improved recipe with a particularly low salt content also contains dried carrots, marjoram, paprika and leeks. Our cube contains no added hydrogenated fats and is gluten-free. Due to its characteristic flavour can also be used for meat and vegetable dishes and various sauces.
weight: 60 g
Do you know, that…
Discover that adding a lot of salt is not necessary for deep and delicious flavours. Everyone can add salt to the prepared food according to their personal taste, if necessary.
How to use
You can use our soup cube universally to flavour a wide variety of dishes: soups, sauces, vegetables, and fillings.