Bouillon
Beef soup
dried bouillon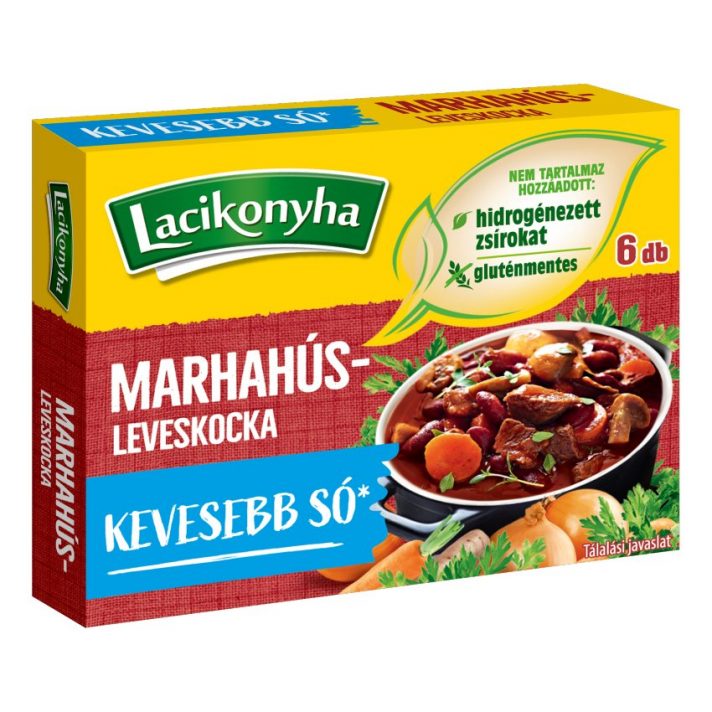 Our beef soup cube is characterized by a distinctive taste, aroma and darker colour. Compared to our chicken soup cube, it has a stronger and slightly spicier effect. Perfect the taste of beef soup simply with our soup cubes. For a homemade, delicious taste, just dissolve our soup cubes in boiling water according to the instructions on the package.
Our improved recipe with extra low salt content contains dried beef extract and vegetables. Our soup cubes contain no added hydrogenated fats and are gluten-free.
weight: 60 g
Do you know, that…
Discover that adding a lot of salt is not necessary for deep and delicious flavours. Everyone can add salt to the prepared food according to their taste, if necessary.
How to use
In addition to soups, our cube is also excellent for flavouring one-pot beef dishes and various sauces.