Bouillon
Chicken soup
dried bouillon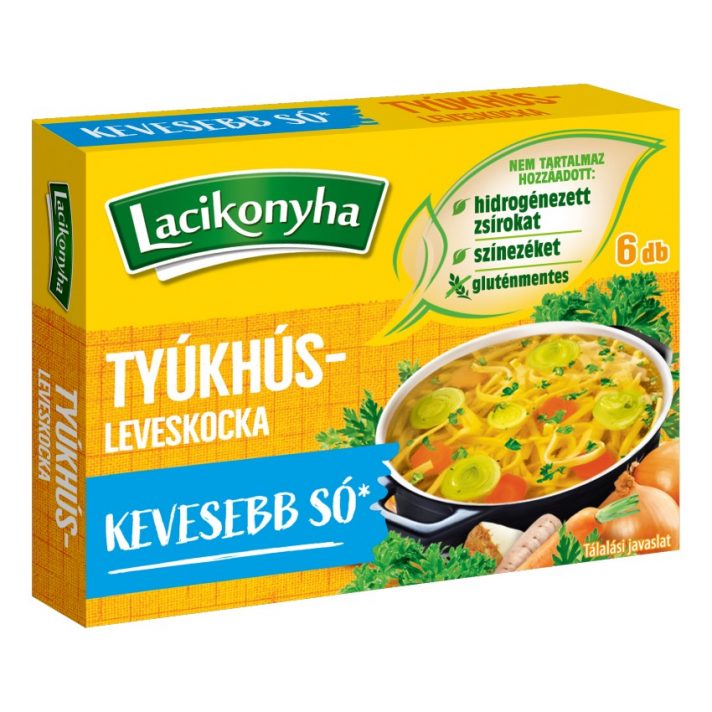 You can easily prepare your favourite soups with the help of our chicken soup cubes with a golden yellow colour and mouth-watering aroma.
Our improved recipe with a particularly low salt content contains dried vegetables, including carrots, parsnips, onions, and dried chicken. Our soup cubes do not contain added colouring or hydrogenated fats and are also gluten-free.
Our product is also excellent for flavouring meat dishes and sauces.
weight: 60 g
Do you know, that…
Discover that adding a lot of salt is not necessary for deep and delicious flavours. Everyone can add salt to the prepared food according to their taste, if necessary.
How to use
It is a great seasoning for soups, sauces, stews, or even potatoes, porridge and pasta.