Lacikonyha
Bean goulash with pasta
dried soup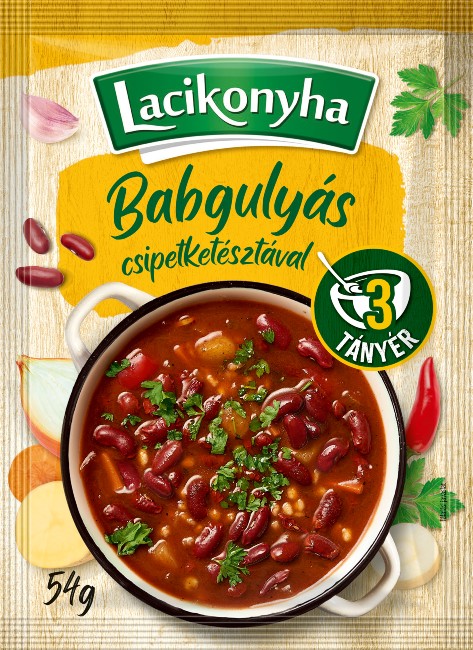 Bean dishes are filling us.
In our recipe, we selected the beans, pasta, pinch of salt, dried beef and selected spices in such a proportion that you can be satisfied with the taste of the finished soup every time.
Bean Goulash with pasta contains no preservatives and serves 3 plates.
weight: 54 g
Do you know, that…
You can easily get a richer dish if you add a little sliced smoked sausage or chopped root vegetables to the soup at the beginning of the cooking time.
How to use
Mix the contents of the bag in 750 ml of boiling water. Bring to a boil again, then cook on a low heat for 10 minutes, stirring occasionally. Let rest for 10 minutes, then serve.