Lacikonyha
Chicken soup with pasta
dried soup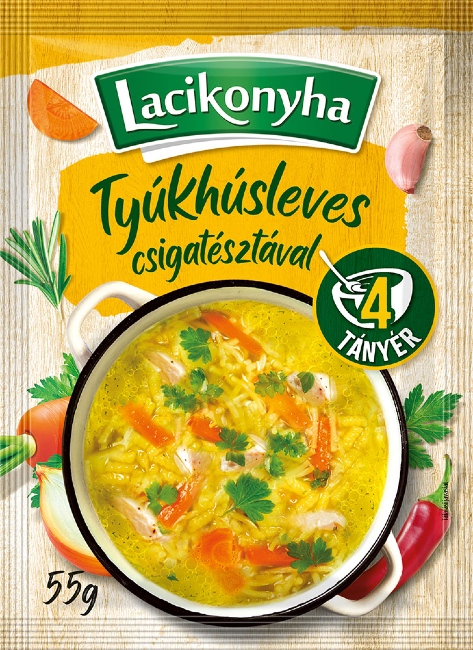 Our soup is made from, among other things, quality meat, vegetables, noodles and spices.
With the help of our recipe containing various, selected, dried vegetables, chicken meat and several spices, you can quickly and easily surprise your loved ones with a very delicious dish at any time.
Chicken soup with pasta contains no preservatives and serves 4 plates.
weight: 55 g
Do you know, that…
If you add boiled green peas to the boiling water before serving, you get a more substantial dish. When serving, you can also sprinkle with a little chopped parsley.
How to use
Mix the contents of the bag in 1 liter of boiling water. Bring to a boil again, then cook on a low heat for 10 minutes, stirring occasionally. Let rest for 10 minutes, then serve.