Creamy soup
Tomato soup
creamy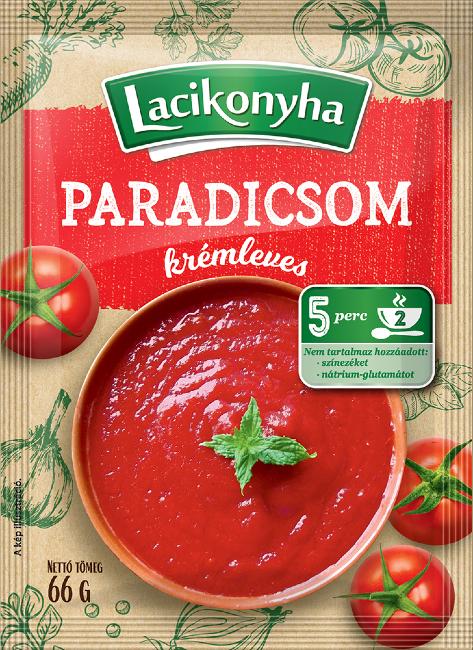 We strive to make filling soups from delicious ingredients and fragrant spices. Enjoy our creamy soups, which do not contain added monosodium glutamate or colouring.
A bag of creamy soup serves 2 people.
Ideas for serving:
Decorate the top with various dried or fresh herbs: basil, oregano, and parsley.
Grate Cheddar or Parmesan cheese on top, or make a baked crisp from grated cheese and serve on top.
Sprinkle with fried onions or croutons.
weight: 66 g
Do you know, that…
This recipe is prepared with the addition of extra virgin olive oil.
How to use
Pour the contents of the bag into 500 ml of cold water. Mix with a hand whisk until lump-free. Bring to a boil, then cook over low heat for 5 minutes, stirring often.