Creamy soup
Mushroom soup
creamy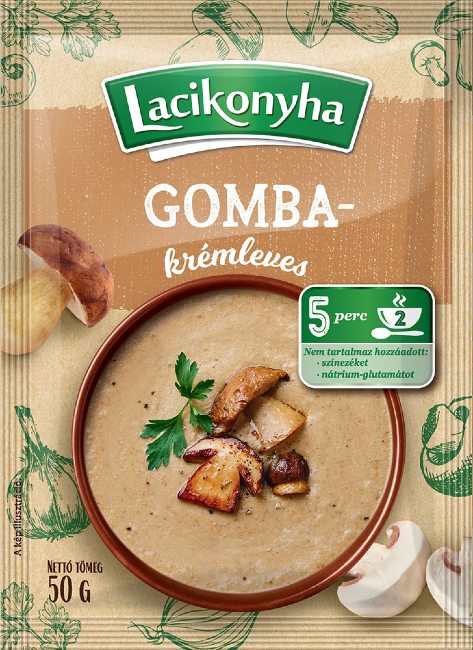 We strive to make filling soups from delicious ingredients and fragrant spices. Enjoy our creamy soups, which do not contain added monosodium glutamate or colouring.
A bag of creamy soup serves 2 people.
Ideas for serving:
Pour a little cream on top of the soup and sprinkle with fresh, chopped parsley.
Drizzled with very delicious truffle or herb and garlic-flavoured oil.
Add a spoonful of pesto to the served cups - it gives the soup a very extra flavour and looks special.
weight: 50 g
Do you know, that…
As with all creamy soups, croutons can be a delicious topping, of which the onion-flavoured croutons go best with this soup.
How to use
Pour the contents of the bag into 500 ml of cold water. Mix with a hand whisk until lump-free. Bring to a boil, then cook over low heat for 5 minutes, stirring often.